Inverse Optimal Control
Humans may be determining the optimal torques to apply to their joints according to certain criteria, such as minimizing energy. Given a set of observations (e.g., joint angles and torques) from a dynamic human task, inverse optimal control (IOC) helps uncover a cost function, which identifies important objectives.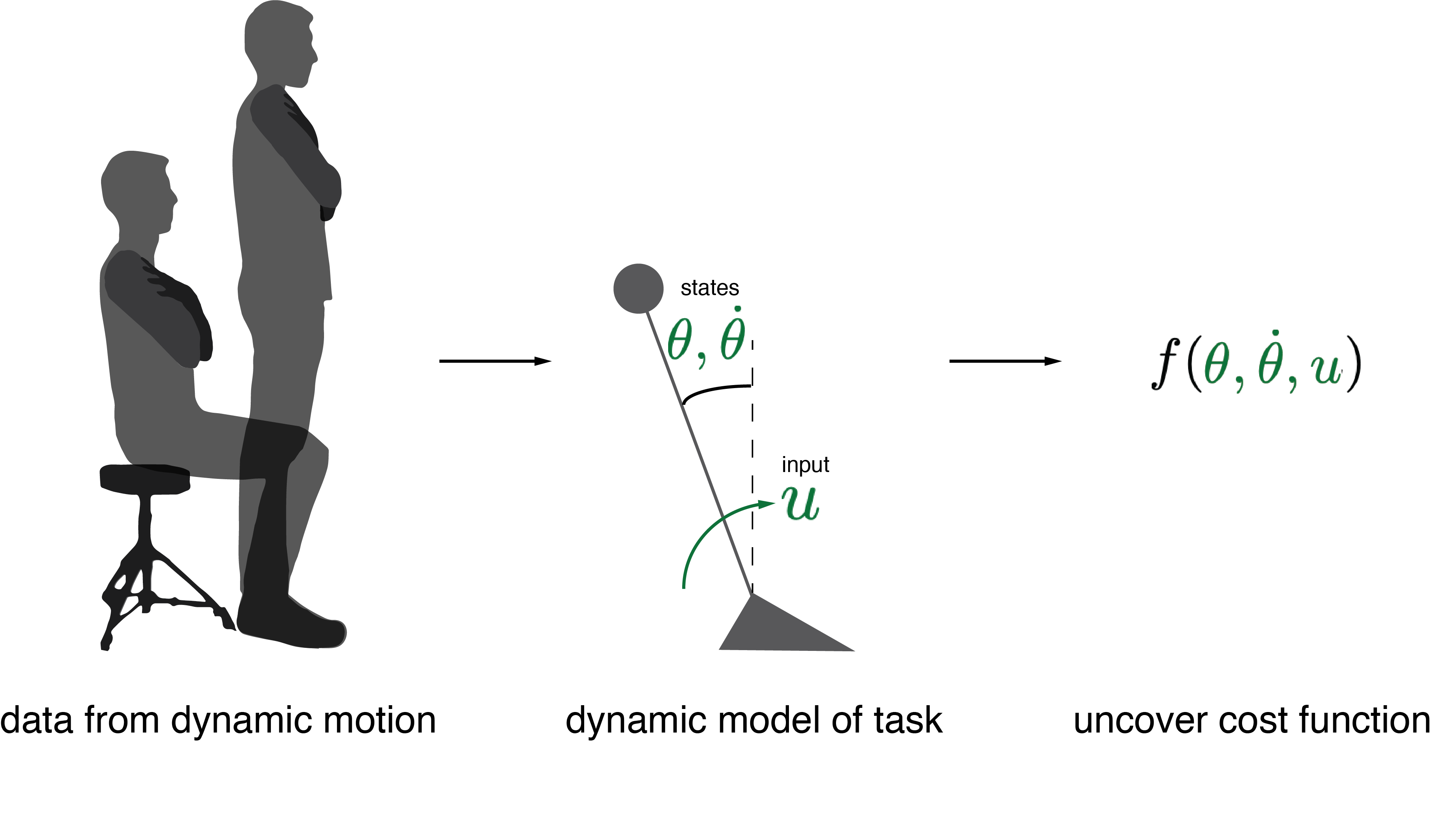 Once this optimality criteria is established, the cost function can be used to predict how a human may respond to a perturbation during motion. Knowledge of how a human reponds to disturbances can be useful in designing controllers for wearable robotics.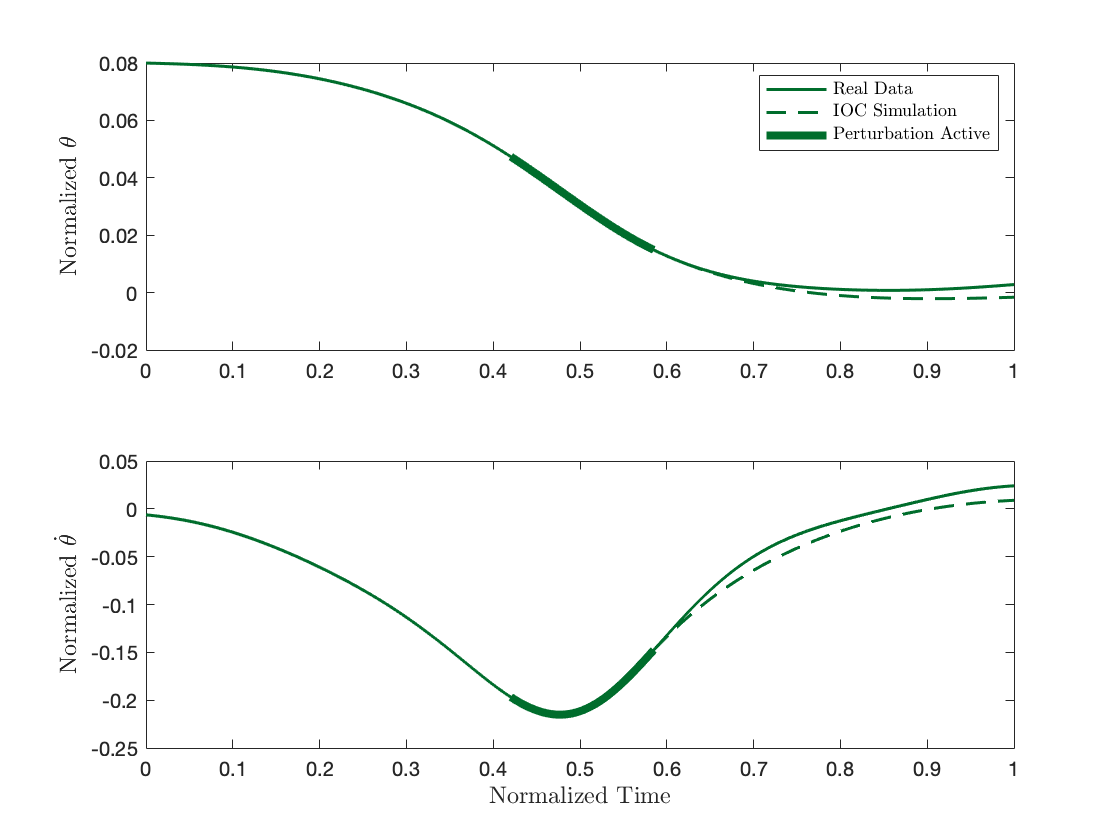 The figure above shows an example of IOC prediction results. A subject's sit-to-stand motion has been modeled as an inverted pendulum. Predictions of the angular position and velocity after a cable-pull perturbation are shown as the dotted lines.